Open plots for sale in Warangal will be updated soon…
About Open Plots: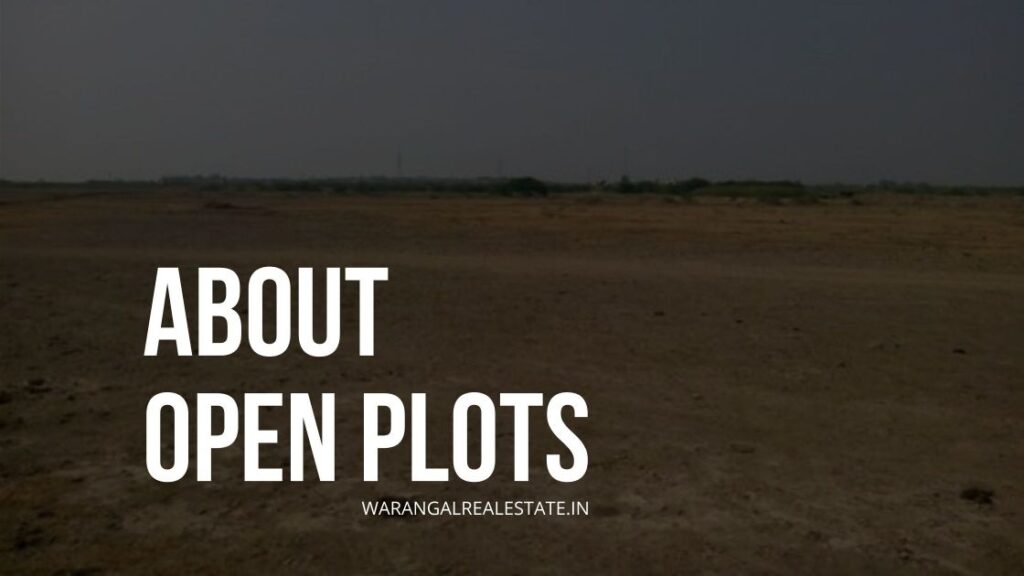 Investing in land/plot has eternally been the safest and most affordable form of investment in India.
The main reason behind the increased demand for investment in plots is because these kinds of investments initially require a small amount of money
But provide you with massive returns later in life if invested in a top locality at the right time.
Investing in a plot is sure to provide you with higher flexibility in terms of building your home.
If you do not wish to buy ready to move-in houses or Apartment, then investing in plots seems to be the right option for you.
Investing in plots can provide you with the luxury of building your abode as per your needs and specifications in a covenant budget.
Another advantage of investing your money in plots is a higher return on your investments (ROI).
If you invest in a plot situated in a top locality at the right time, then it will surely provide you with value upliftments rapidly.
You do not have to pay hefty amounts for the maintenance of a plot unlike an apartment or a house.
In simple words, you will cut down on many maintenance expenses if you choose to invest in a plot.
Another benefit is that you will always be required to invest a lower amount in plots than in a residential apartment or ready move-in house.
If you are willing to purchase land in an area with good infrastructure, then the price of the land will be more appreciated over time.
This has proven to be an excellent money-saving investment that will guarantee higher returns in the future.
If you are planning to purchase plots, especially in Warangal, we will be able to provide you with plots in prime locations for investments at the most affordable rates.